FOMO
- Fear of Missing Out- the fear that you feel you will miss out on something huge if you don't do something/participate in an event
.
Do you ever feel like this? I just heard this the other day on TV, and I think I may have it. Whenever I hear about something new I just have to know about it and participate if I can. So here's what I have FOMO.
J
orge's new book just
came out. It's called the 100.
Basically you count "sugar" calories and don't go above 100 in a day. Now here's the catch. You have a list of freebie foods, but all other carb grams are converted to "sugar"
Now I know this all may sound a little complicated, but basically just don't have more than 25 gms of carbs in a day ( 25 X 4 = 100) and you'll be fine. Better than fine. You'll lose a ton of weight!! At least that's what he promises. It's really easy to do if you avoid grains, breads, legumes and such.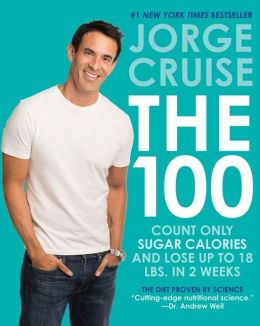 What got me interested and excited was all the activity on facebook and some new groups that popped up. People are sharing and talking. This one woman Sandy basically posted all the info that was in the book, and I have to say, aside from the meal plans, it's really not worth buying. There aren't any recipes except the skinny muffin ( a similar version to our flaxseed muffin ), but the meal plans do give some good ideas of what to eat. I bought the kindle version, so it was only about ten dollars.
So aside from abstaining from wheat, I'm just going to try and follow this a bit. I am not at goal, nor even close yet and I just want to keep my head in the game so to speak. This just re energized me and got me thinking to what I really want to accomplish here. Keeping your goal in site is important. I will go out on a limb here and say that some of you ( Rosalie I'm talking to you!!) are probably naturally keeping your carbs low even while following the original Belly Fat Cure, and therefore probably already in that low carb daily number. For some of us, ( I'm talking to me here!!) we have to be hit over the head with some new formula to jump start us again. Whatever it takes right?
On the home front, I was at the shore all last week, so this week was a busy one catching up. I think I may need a vacation from my vacation! Having lots of people around and all that goes with it ( cooking, cleaning, washing) can make one tired. But I did a lot of beach sitting and reading so that was good.
My son John leaves today for Washington. Tomorrow he and his friend Andrew will begin their climb up Mount Rainier. They started this quest to raise money for Charity Water and they have already raised enough money for one well currently being built in Bangladesh. It is called Beth's Well, in honor of my sister-in-law and John's aunt, who passed away suddenly a year ago at the age of 42. This is a great charity and 100% of all donations go directly to build the wells. They just started a new campaign (a campaign runs for 3 months.) to raise money for another well. Every little bit helps those around the world who don't have access to clean drinking water on a daily basis. Please consider donating. The link is below if you are interested in donating. Good luck John and Andrew. Stay safe and enjoy the views along the way!
http://my.charitywater.org/takeonthirstclimb